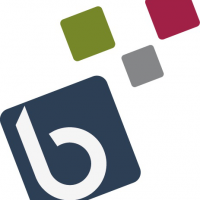 Blackberry-France.com
La chaine 100% dédiée au Blackberry
399 videos
Blackberry Passport vs iPhone 6 Plus vs Galaxy Note 4 Comparison Review
564 vues
Ajoutée Oct 4, 2014
Subscribe Us:- http://www.youtube.com/channel/UCkrJI_rNYcCs6Wlg10VGJfQ
The Blackberry Passport looks apart and yes it also looks outlandish due to the large square screen and the actual physical QWERTY keyboard - a rare thing in today's touch phones. The phone look like a bar of chocolate and is razor thin.
The Galaxy Note 4 will not be drastically different from the Galaxy S5 and it will sport the faux leather back. The front facade looks great with the thinned out bezels and the trade mark Samsung Physical key. The S-Pen stylus rests neatly in its enclosure at the back. Premiumness is something that is oozing out of the Note 4.
iPhone 6 Plus is built with extremely thin aluminum body that looks refreshingly new considering the rounded edges and the neat back panel which is devoid of any protrusion. The Fingerprint scanner adds a futuristic tinge to the phone. The recent issues that have cropped up regarding the bending of iPhones is something that concerns us a lot.
Passport sports a 4.5 inch square display which boasts of 1440 x 1440 pixels. The shape of the display ensures that you can see more characters and icons without navigating to the next screen. Since it is a Square screen it also eliminates the screen orientation issues.
The Note 4 sports an excellent 5.7 inch QHD display at 1440 x 2560 pixels translating into a whopping pixel density of 515ppi. Viewing angles are excellent and frankly speaking this is one of the best displays we have come across.
iPhone 6 comes dressed in a 5.5 inches display unit set to astound at an resolution of 1080 x 1920 pixels. The pixels are packed at a density of 401ppi and as with all the iPhone displays this one offers a great deal of detailing along with the most vivid screen. If media consumption is something you are found of then the iPhone 6 Plus will not at all disappoint you.