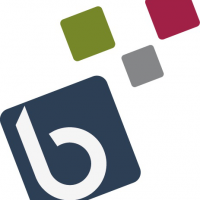 Blackberry-France.com
La chaine 100% dédiée au Blackberry
399 videos
BES12: A Multi-OS EMM Solution for your Secured Enterprise
527 vues
Ajoutée Nov 18, 2014
BES12 is the command and control center for
the secured enterprise that helps you manage
enterprise mobility across iOS, Android™,
Windows Phone®, and BlackBerry® devices. BES12 is the core of the BlackBerry multi-OS Enterprise Mobility Management (EMM) solution. It lets you manage mobility in your organization – including permissions, policies and protection, by individuals and by groups, across endpoints, apps, activities, and mission-critical data. With BES12, users connect confidently and securely – and only as authorized – to enterprise apps, to business partners, and to your organization's approved
cloud providers.